Being beautiful is one thing, but maintaining your beauty is another. I think it's gift if you are born with pretty face and flawless skin but that gift might vanish if you won't take good care of it. This is why some women are so vain when it comes to their looks and physical appearance.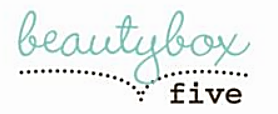 Beauty products and skin care essentials are created to help keep our skin healthy, pretty, and presentable image or appearance. Physical appearance is one of life's more important consideration for many people. Anyhow, Beauty Box 5 sent me a complimentary beauty box filled with awesome products that will make you feel bright, shiny, and smooth.
What is Beauty Box five?

Beauty Box 5 is a subscription-based, beauty sampling program that delivers a box filled with 5 cosmetic samples to your door every month. Aimed at introducing women to new cosmetic products and educating them on best practices, Beauty Box 5 scours the market to find the best products for your lifestyle.

This box is actually for the month of January 2014 Beauty Box Five but it arrived the day before Valentine's. Wanna know what's inside this box? Here you go;

H2O Plus Spa Lotus Body Wash | Retail: $17.00 12.5 fl oz


Unisex has never ben, well, sexier. Made with mineral-rich red alga. aloe extract, and Vitamin E, this refreshing body wash boasts crisp notes of aquatic florals and sea grass that will make you feel like a new woman. It cleanses, and restores moisture of your body skin.

Winter had been treating us bad lately and this cold season making our skin dry. This product arrived perfectly because I ran out of body wash and also I've been looking for a new product brand of body wash to switched with. The fragrant smells good and makes my skin feeling smoother.

Swissco Bath & Shower Exfoliating Gloves | Retail: $5.00 one pair


Perfect for lovers of faux tans, these gloves let you easily rub away dead skin in hard to reach places to leave you soft and smooth all over. Just slip them on in the shower, pour your favorite body wash, and gently buff! Afterward, rinse and hang dry.
Actually it's not my first time to use this product. I've been using bath & shower gloves before and then. Simply slip your hand inside this gloves, put body wash soap on it and scrub it all over your body including those area that is hard to reach. You feel good, clean and smooth skin after shower or bath time.
Jergens Daily Moisturizer | Retail $6.99 21fl oz


Celebrate your skin! Fight rough spots and ashy knees with this silky everyday moisturizer that will keep your skin hydrated )and stay seriously touchable) all day long.
Jergens lotion and moisturizer has always been my favorite brand. It has creamy and soft texture. However, it's nice to try new stuff and experience different features in a product. Jergens Daily Moisture for Dry Skin Moisturizer with silk proteins and citrus extracts that leaves 24-hour hydration for noticeably smoother skin.
Epic Blend Hemp Coconut lip Balm | retail: $3.39 one size


Smell the sunshine! keep this organic balm in your purse for kissable lips and motivation for future beach bunny time. It's gluten and petroleum free, non-GMO, and not tested on animals. We're in lip love.
Nubar cuticle & Nail Oil | Retail: $10.00 0.5 fl oz


It's time to get handsy! Make 2014 the year of perfect at-home manicures with this healthy jojoba oil elixir that comes in cute candy colors! Sooth inflamed skin and psoriasis by gently massaging a small amount around your nails.

Bonus Product: That Awkward Moment Mirror Compact


Have you seen the trailer of this movie yet? That Awkward Moment with stars Zac Efron, Miles Teller and Michael B. A story of three guys supporting a friend devastated by a recent breakup, vows to maintain their single status for as long as possible. Embrace the awkward and check out the movie trailer at thatawkwardmomentmovie.tumblr.com
This is my very first Beauty Box Five and I love all the product samples, no doubt about that. If fact I've been using almost all of it in the past and it has been part of my beauty regimen. Subscribe today at Beauty Box 5 and received fabulous surprise delivered right in front of your doorstep. Encourage you to visit Beauty Box 5 website and connect to their social network to receive latest updates of their products, promotion and newsletter.
Get the Box and Sign up by February 28th to receive your first Beauty Box in March!
Website: http://www.beautybox5.com/
Like on Facebook
Follow on Twitter
Follow and Pin on Pinterest and
Subscribe to YouTube
Disclosure: I received no compensation for this review. The above review expresses my honest opinion regarding the product samples complimentary by Beauty Box 5.